This Outstanding Sire's Licensed Semen is Available.
Please Contact Us
Bulletproof In Action!
We are particularly excited that Bongongo Bulletproof is currently ranked in the top 1% of Breedplan's highly regarded composite selection index – the Long Fed-CAAB Index. This index targets pasture grown steers with a 270 day feedlot finishing period for the high quality, high marbled Japanese export market and places significant emphasis on marbling and 600 day growth.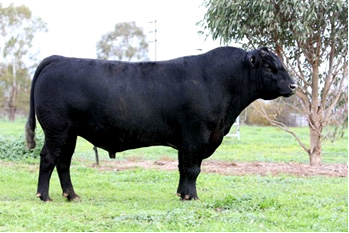 We are particularly pleased that Bulletproof's semen has been used in several leading herds in Australia and New Zealand with excellent results and his sons have been selling very well. If you are looking for a bull to lift the performance of your herd, contact us for licenced SEMEN..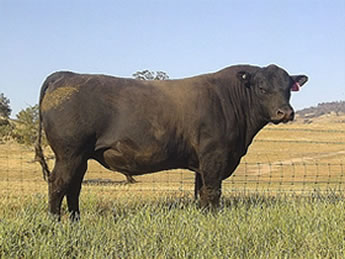 Bongongo Bulletproof Z3
(link to his full Breedplan EBVs )
This result is proof of the Bongongo Angus commitment to matching the performance recording of Angus cattle with the basics of sound structure, temperament and quality.